Everlasting scented products
Initially a brand of refillable scented candles, today, Belaia explores new olfactory horizons by expanding its range of products... Thus, in addition to our candles, we have created transformable perfume diffusers, offering an immersive sensory experience.
The idea is simple: we have kept the same glass as that of our candles, thus offering an ecological and sustainable solution. Thanks to wax refills , this glass can be transformed into an infinite candle and With our diffuser kit you can convert glass into an elegant fragrance diffuser.
The candle is no longer ephemeral, it becomes eternal, immortal, it renews itself.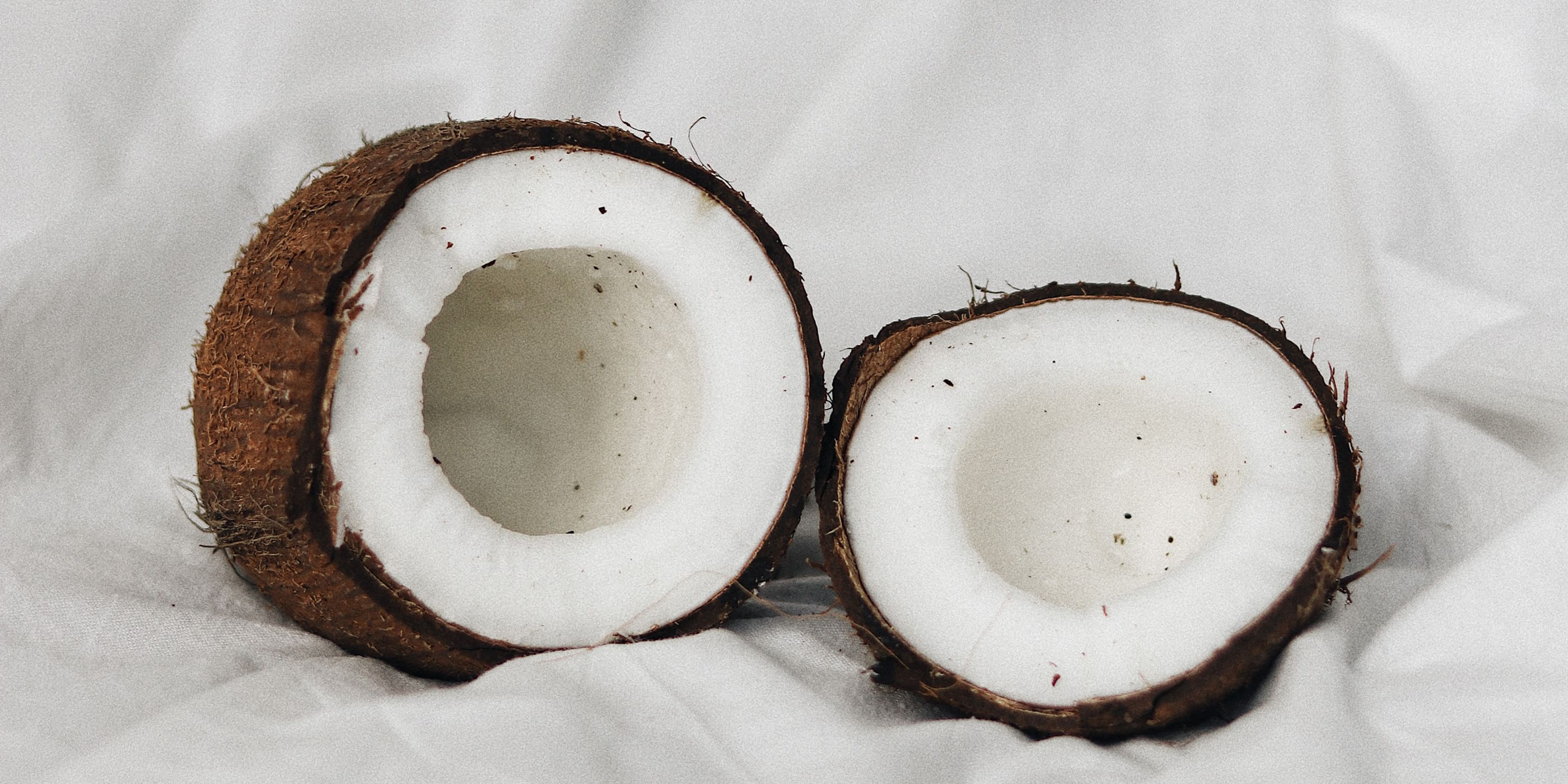 Wax refills
When there's no more, there's still !
Environmentally friendly
Wax refills that limit unnecessary waste (candle jars).
Natural
Use of vegetable wax.

Up to 200 h
Wax burns much slower than most, there is a longer burning time. From 70h to 200h.
Economic
They allow you to have a new candle for half the price.
Scented diffusers
Turn your scented candles into fragrance diffusers

REUSABLE
Transform your Belaia candle into an elegant fragrance diffuser thanks to its wooden cap accompanied by 8 sticks for optimal diffusion.
4 FRAGRANCES
Enjoy our 4 exclusive fragrances in your diffuser, with a fragrance refill provided for continuous diffusion of your favorite scent.

RESPONSIBLE
Economical and ecological, our diffuser is a practical and sustainable alternative to extend the life of your candle.
Customizable sleeves
A collection of reversible sleeves for a new candle in the blink of an eye.
the advantages of our sleeves
Simple and playful
A collection of five easy-to-put on sleeves that allow you to personalize and dress your candle in seconds.

Heads or Tails?
The sleeves are reversible so that you can adapt the design of your candle to your desires!
Trendy
Designs inspired by the global decorative concept and will suit all interiors and all moods.
How to apply it?
A reversible magnetic sleeve, which can be changed smoothly !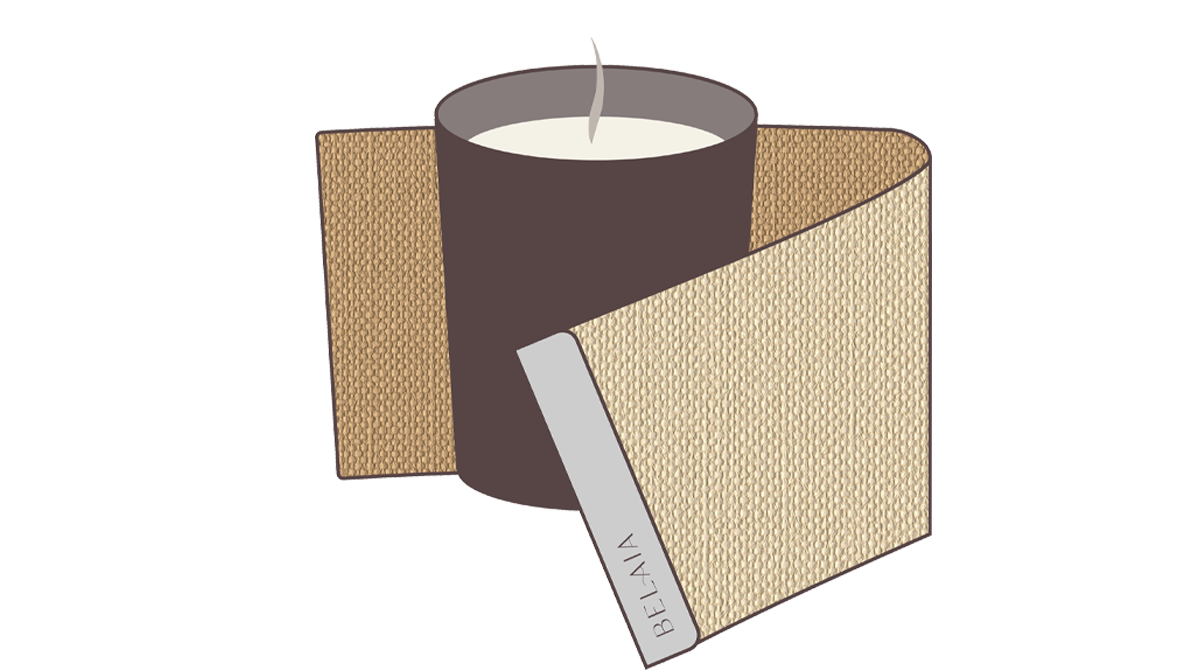 In summary
A sustainable candle
For the planet
Through the use of vegetal wax and refills of wax that limit waste.

In time
Thanks to the wax refills
and a longer burning time.
Throughout the seasons
Thanks to the sleeves which allow
to change the design infinitely.
MIX & MATCH
Imagine candles that look like you
2 burning times of your choice
We offer two sizes of glass jars:
• 180 g: 70 hours of burning
• 500 g: 200 hours of burning


2 broadcast durations to choose from
We offer two formats of perfume diffuser:
• 150 ml: 6 weeks of diffusion
• 400 ml: 14 weeks of diffusion
6 fragrances to choose from
Three classic fragrances and three signature fragrances developed in Grasse, to satisfy each of your desires.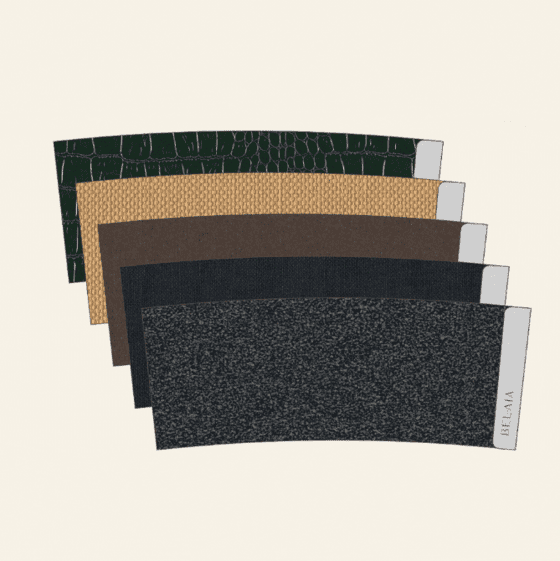 5 reversible sleeves of your choice
Crocodile, canvas or even sisal and many others ... select the sleeve that best suits your desires and your decoration.
French fabrication
Handcrafted candles that make the local economy and know-how work. The perfumes are developed in Grasse.

Quality
Elegant candles with carefully selected materials and maximized burning time.
Environmentally friendly
Natural components, recyclable materials and manufacturing, that respects animals and the environment.