Granite candle sleeve
Sleeve size:
For 70h candle - 180g
Our Granite Candle sleeve in detail
SIMPLE AND FUN Our collection of reversible sleeves are easy to put on, they allow you to personalize and dress your candle in a few seconds.
TRENDY Designs that are inspired by the deco univers will match with all interiors and all moods.
Bring a decorative touch to your interior with this interchangeable sleeve imitating the look of stone. Your candle becomes a decorative element, you will enjoy contemplating it, on your coffee table, on a shelf next to your various books, or even on the console in your hall.
Our sleeves are made with paper imitating the most sophisticated materials. We have chosen these materials because they respect the environment. The paper in this sleeve designed with 50% post-consumer waste fibers. It benefits from the "reach", "FSC" and "PCW" labels.
Free delivery from 75 € of purchase in mainland France:
• Delivery Pick-up point 2-4 days
• Home delivery 2-3 days
• Same day delivery by bike (Loberz)
Free delivery from 150 € of purchase overseas and in Europe (except France):
• Colissimo Overseas 5-10 days
• Colissimo Europe 3-5 days
Returns possible within 14 days of receipt.
How to apply your sleeve ?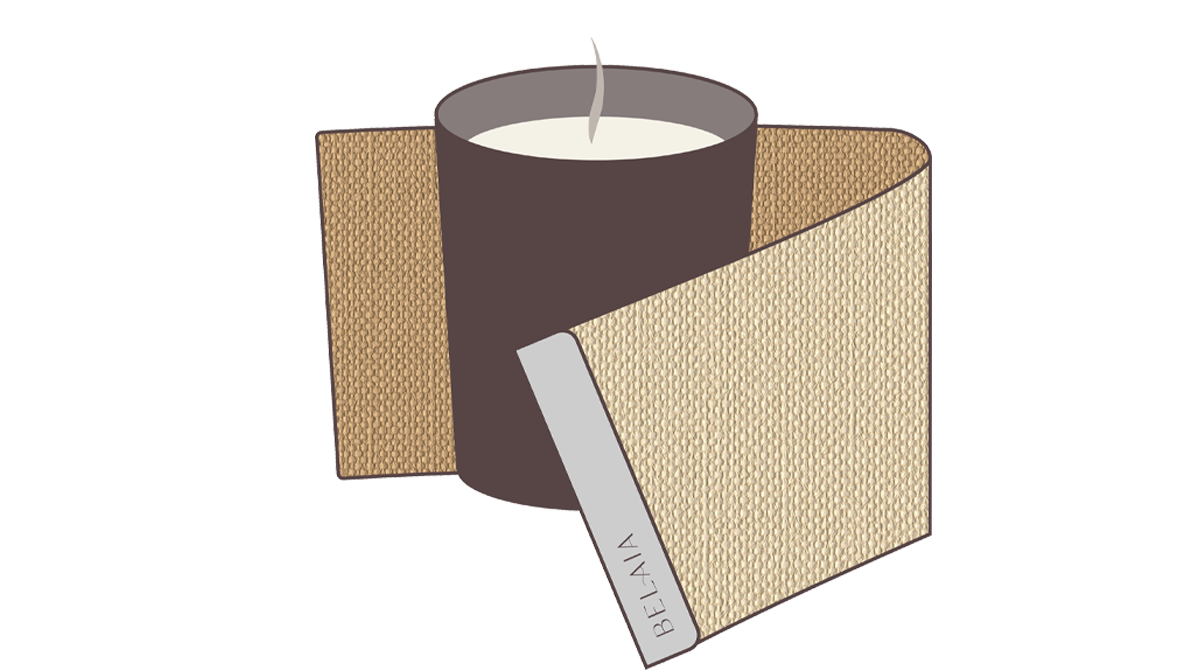 Usage Information
Never leave a burning candle out of your line of sight or unattended. Keep your candle out of the reach of children and pets. The candle flame can reach 10 cm in height. Keep your candle away from all sources of heat, hot surfaces, sparks, flames, and sources of ignition. Do not ingest. May cause an allergic reaction.
We accept no responsibility for any damage caused while using this candle.
Usage tips
For a perfect combustion, we recommend that you burn your candle until the entire top wax layer is melted. Do not burn your candle for more than four hours at a time and stop using your candle when its wick is less than one centimeter.