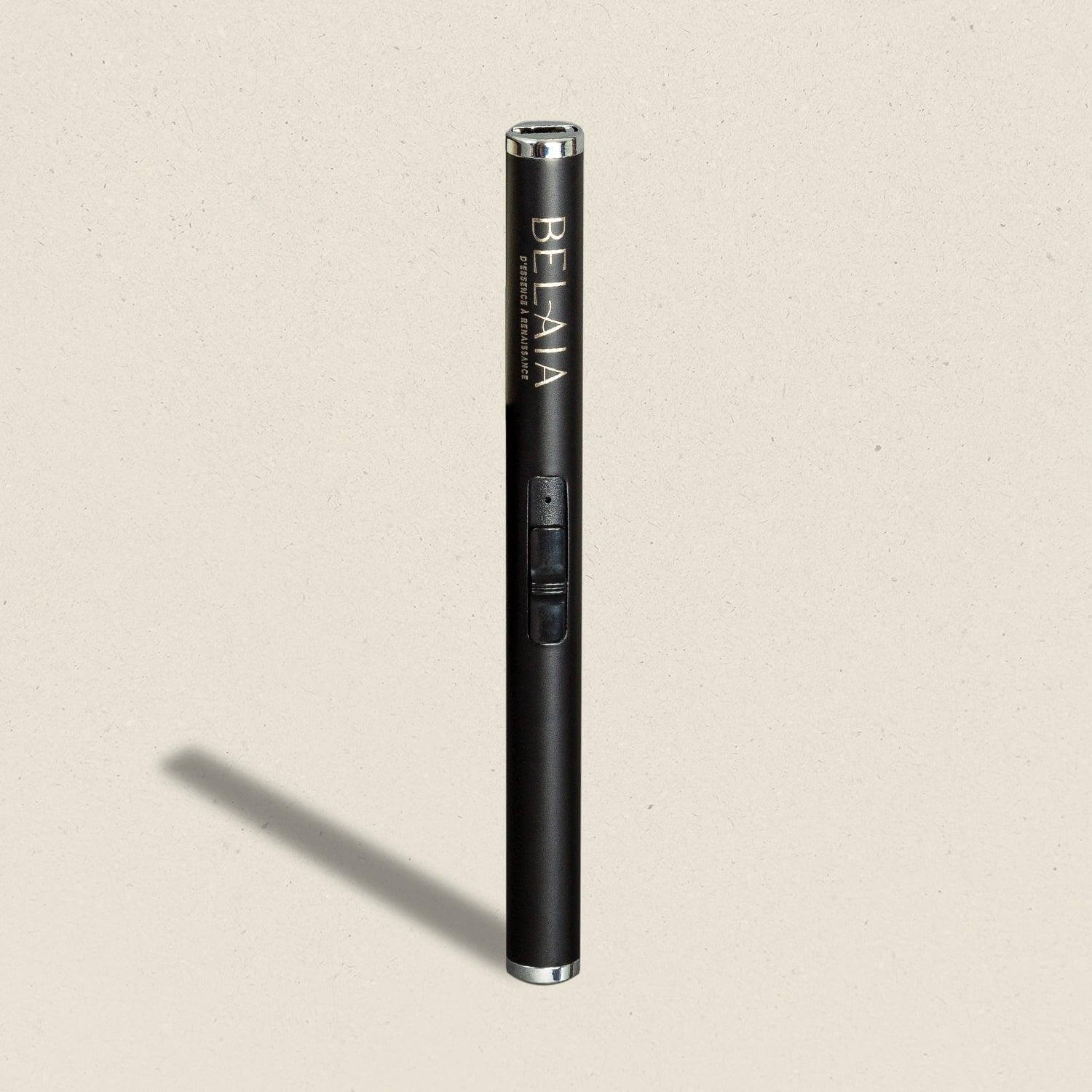 Electric Lighter
The electric lighter in detail
This Belaia engraved stainless steel / aluminum electric lighter is refillable. It belongs to the new generation of lighters.
Thanks to the innovative technology of plasma heating elements, it is possible to light our candles safely and without flame. No need to refill it with gas, just charge it using the USB cable provided. Ideal not to burn your fingers.
Practical, windproof, durable and environmentally friendly.
Equipped with a protection system for children.
TÜV certified.
Included: Micro-USB charging cable, lithium battery and user manual. Per piece in a box.